Institute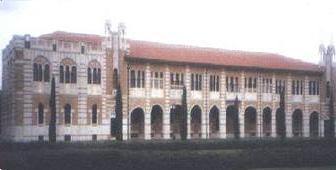 Robert Dubois
Professor of Physics/Director of Outreach
617 Science & Research I
The University of Houston
4800 Calhoun Road
Houston TX 77004
USA
+1 (713) 743 3550
+1 (713) 743 3589
Marj Corcoran, Rice University
Research & Teaching
The Department of Physics at the University of Houston has 28 ranked faculty members, including eight Distinguished or Chaired Professors. Faculty members have been recognized on the national and international level. Among the faculty ranks is a member of the U.S. National Academy of Sciences and American Academy of Arts and Sciences. Faculty members have received awards such as the National Medal of Science, the Freedoms Foundation Award, the John Simon Guggenheim Memorial Foundation Award, the Alexander von Humboldt Foundation Senior Scientist Award, the Materials Research Society Von Hippel Award, and the Max Planck Research Award.
Physicists at Rice University are trying to understand the most elementary constituents of matter. They attempt to answer questions such as:
How did the universe come to be?
Are there undiscovered principles of nature?
Why are there so many kinds of particles?
Do all the forces become one?
UH and Rice physicists participate in the experiments that are underway to study the frontiers of particle physics, including:
RHIC at Brookhaven National Laboratory
The DZero Experiment at Fermilab
The CMS experiment at the LHC (CERN)
HERA-B at DESY