Institute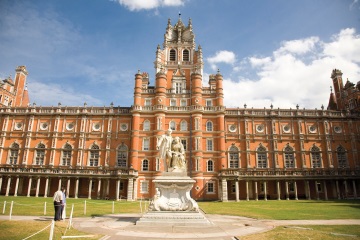 Research & Teaching



The Department of Physics at Royal Holloway, has a long tradition of participating in Particle Physics experiments through our Centre for Particle Physics. The Centre includes three main groups – the Experimental Particle Physics group, Accelerator Physics (part of the John Adams Institute) and the Theoretical Particle Physics group. We are also part of the NExT Institute (new connections between Experiment and Theory).

Our research focuses on fundamental questions in physics today. We have a substantial group working on the ATLAS experiment at the Large Hadron Collider and an experimental dark matter group working on the MiniClean DEAP3600 and DMTPC experiments. The group is also involved in Grid computing.

Our work on accelerator technologies is carried out in the John Adams Institute and comprises development of novel electron accelerator diagnostics as well as research and development for future detector systems.

The Theoretical Particle Physics group's work focuses on Dark Matter in the Universe and Large Hadron Collider Phenomenology.

Teaching is a core part of the Department of Physics at Royal Holloway and we offer a range of courses for undergraduates as well as numerous postgraduate opportunities.