Institute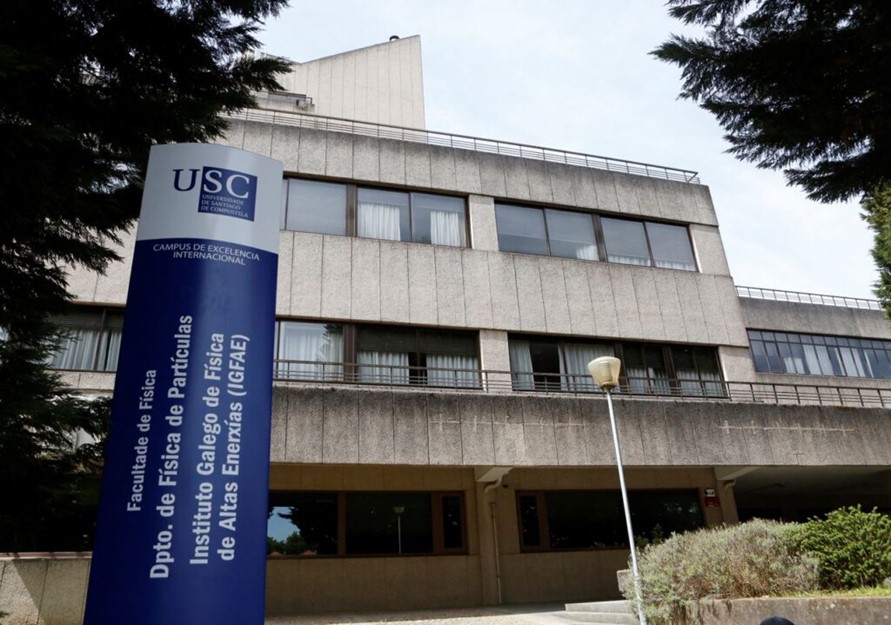 Instituto Galego de Física de Altas Enerxías (IGFAE),
Rúa de XoaquÍn DÍaz de Rábago,
15705 Santiago de Compostela
A Coruña,
Spain
+34 881 814 033, Extension 14033
Communication
Research & Teaching



Research at the Instituto Galego de Física de Altas Enerxías (Galician Institute of High Energy Physics) in the University of Santiago de Compostela focusses on High Energy Physics, Particle and Nuclear Physics and related areas as Astrophysics, Medical Physics, and Instrumentation.

Its research areas try to answer many of the essential questions of physical nature: the study of microscopic reality at the fundamental level (Standard Model), the connection between particle physics and cosmology, and nuclear structure and medical applications.

Since its foundation, collaboration in large international infrastructures such as CERN, GSI/FAIR, Pierre Auger Observatory and LIGO is part of the IGFAE's DNA.