Institute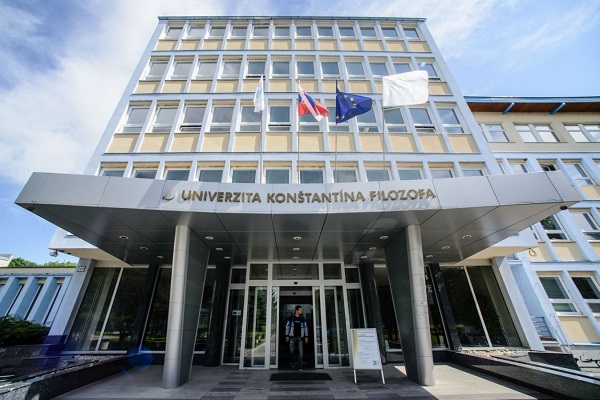 Department of Physics
Faculty of Natural Sciences
Constantine the Philosopher University in Nitra
Trieda Andreja Hlinku 1
94974 Nitra
Slovakia

+421 37 6408 613
Department of Physics
Research & Teaching



Constantine the Philosopher University in Nitra (Univerzita Konštantína Filozofa v Nitre, abbrev. UKF in Slovak) has been formed as a modern European public university where the dominant role is played by science, spiritual quality, high professionalism, pedagogical mastery, open and vivid communication both within local environment and with the world.
It offers a variety of study programmes at the bachelor, master and doctoral levels, providing strong flexibility, innovation and diversity. In addition to its strong tradition in training of teachers for primary and secondary schools, UKF also offers study programmes for future social workers, experts for cultural organizations and institutions, political scientists, catechists, journalists, archaeologists, historians, musicologists, biologists, environmentalists, mathematicians, physicists, computer scientists, psychologists, gemmologists and other professionals.
The uniqueness of UKF in education are teacher training programmes in the Hungarian language provided for future teachers in the ethnically mixed areas of Slovakia and the training of teachers, social workers and public education for Roma ethnicity. The University also organizes lifelong learning courses, especially in the form of supplementary/additional studies as well as courses of interest at the University of the Third Age.
Constantine the Philosopher University in Nitra consists of five faculties:

Faculty of Natural Sciences

Faculty of Social Sciences and Health Care

Faculty of Central European Studies

Faculty of Arts

Faculty of Education
The Faculty of Natural Sciences was founded in March 1993. In May 1993, it was established as an autonomous, scientific-educational institution providing a full range of study programmes at the undergraduate, graduate and postgraduate levels. The main focus of the Faculty of Natural Sciences is on the preparation of qualified teachers at primary and secondary schools as well as on providing education and training for students of scientific study programmes who become professionals in the fields of natural sciences. The education in the faculty is performed in a close relation with research and other creative work of its faculty members and doctoral students. The faculty evolved from the preceding 40-year tradition of preparing university students in Nitra, including preparation of teachers for schools with minority pupils.

Department of Physics is specialized on the preparation of physics teachers and students in the field of physics of materials.
Its scientific activities come from two basic branches:

Research of thermophysical and mechanical properties of dispersive materials, especially electrotechnical ceramics, and development of experimental methods for measuring thermomechanical and electrical parameters of solids.

Research in the theory of physics education which is focused on cognitive methods of physics with an emphasis on empirical methods in the school physics and creativity of students.