Institute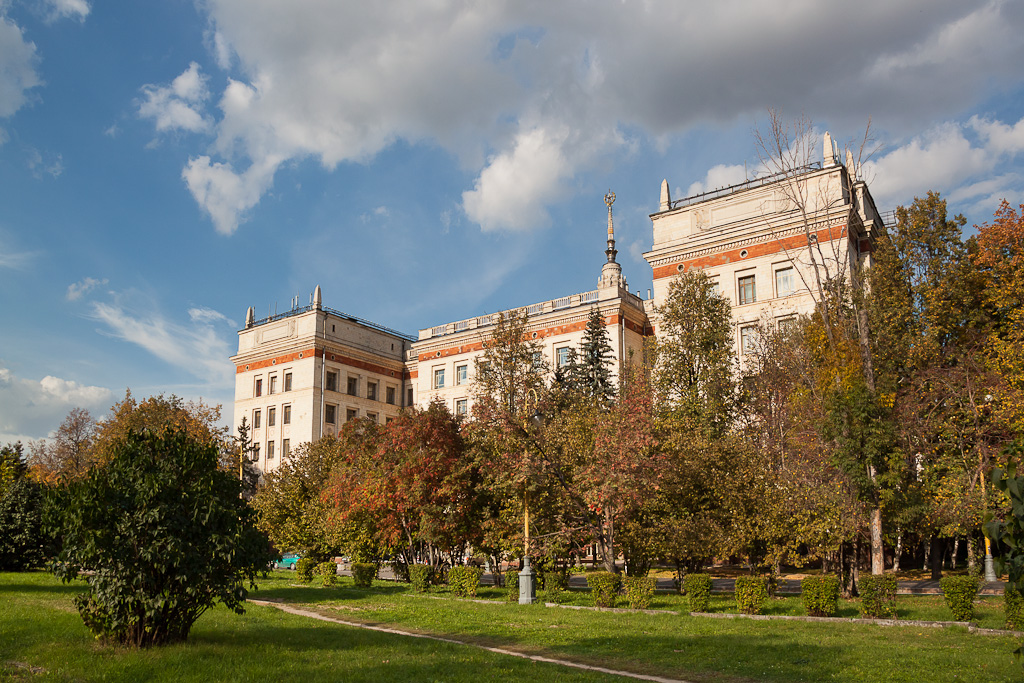 | | |
| --- | --- |
| | Federal State Budget Educational Institution of Higher Education M.V.Lomonosov Moscow State University, Skobeltsyn Institute of Nuclear Physics, 1(2), Leninskie gory, GSP-1, Moscow 119991, Russian Federation |
| | +7(495) 939 1818 |
| | +7(495) 939 0896 |
| | Alexey Boldyrev |
Research & Teaching



Moscow State University was established in 1755. More than 40 000 students (graduate and postgraduate) and about 7 000 undergraduates study at the university, and over 5 000 specialists do the refresher course here. More than 6 000 professors and lecturers, and about 5 000 researchers work for the faculties and research institutes.

Skobeltsyn Institute of Nuclear Physics of MSU was established in 1946. SINP was founded as a new type of institution based on integration of the principles of higher education and fundamental science.

Research at the SINP covers a wide range of modern physics:

cosmic rays astrophysics;
space physics;
high energy physics;
nuclear physics;
interaction of radiation with matter;
development of information technologies and telecommunications;
introduction of modern physical methods in teaching.



SINP departments participate in ATLAS, CMS, LHCb and other experiments at CERN.