Institute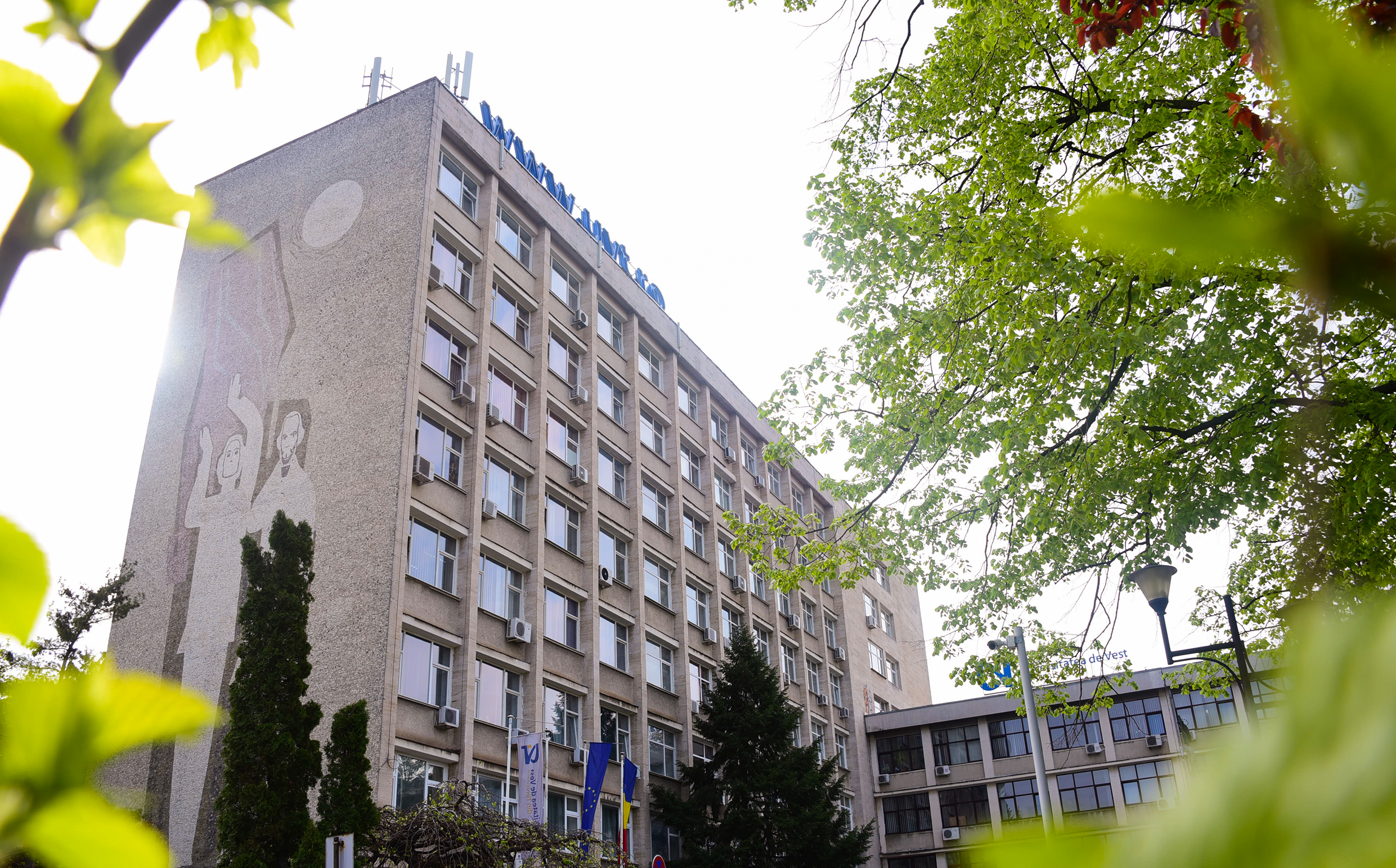 Research & Teaching
With more than 75 years of tradition, West University of Timișoara (WUT) is the fourth comprehensive university from Romania. Regional leader on the educational market, with constantly increasing connections to the international academic community, West University of Timișoara is a large academic center, designed for 21st century students, with a strong focus on employability and career preparation. Providing innovative teaching methods, a student-centered approach to learning and study programmes with an international outlook, West University of Timișoara provides a very wide range of fields and specializations, from vocational areas, social, economic, philological to science, in 11 faculties.

Being the main higher education and research center in Western Romania, WUT is offering an effervescent intellectual environment, which stimulates individual achievements, teamwork, interdisciplinarity and research. The academic curricula is designed to help the students gain the skills and experience necessary to become a member of a global society and enter an intensively globalized labour market.

Research lies at the heart of WUT´s activity and is essential in order to guarantee the quality teaching. West University of Timișoara includes research teams working on pioneering projects as well as extensive research facilities, in the most different fields: visual arts and design, law, chemistry, biology and geography, economics and business administration, physical education and sports, physics, letters, history and theology, modern languages, computer science, mathematics, music, theatre, sociology, pshycology, political science, communication sciences and philosophy. The recent years classifications at international level are positioning WUT in the main five Romanian universities, but first in terms of international collaborations and impact of the research activity.


Outreach
The scientific research and academic creation centers bring together both academics and young researchers interested in achieving performance in different subjects, providing the organizational framework, the material basis and the conditions for training the human resources needed for research in different subjects.

The Faculty of Physics within WUT undergoes its research activity in three centers:
The Group for Research in Elementary Particles Physics
The Theoretic Physics Research Center
The Research Center in the Physics of Materials and Renewable Energies
The postgraduate programme in Astrophysics, Elementary Particles and Computational Physics provide the students a theoretic approach on Physics, also closely involving them in the research activity.
Links & Downloads