Institute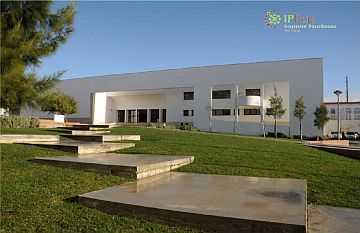 Instituto Politécnico de Beja
Escola Superior de Tecnologia e Gestão

Rua Pedro Soares
7800-295 Beja
Portugal
+351 284 311 540
+351 284 361 326
Maria Teresa Godinho
Research & Teaching
The Polytechnic Institute of Beja (IPBeja), whose main academic activities initiated in 1986, is a professional and research oriented public higher education institution located in the south of Portugal, in the region of Alentejo. The IPBeja has nearly 3500 students, enrolled in several degrees and programmes, namely technological specialization programmes (short cycle, level IV, 60 ECTS), undergraduate programmes ("Licenciatura": 1st cycle, level V, 180 to 240 ECTS), postgraduate programmes ("Mestrado": 2nd cycle, 90 ECTS) and other professional oriented post-graduate programmes (60 ECTS). The Polytechnic is organized into Schools, Services and Research and Development Centres.

The Schools of IPBeja are: School of Agriculture (Escola Superior Agrária), School of Education (Escola Superior de Educação), School of Health (Escola Superior de Saúde) and School of Technology and Management (Escola Superior de Tecnologia e Gestão).

The research at IPBeja is primarily oriented towards engineering/technological areas including chemistry, food engineering, agricultural and environmental sciences, computer science, civil engineering, teacher training, management, tourism, social sciences, arts and multimedia, sports, and health.