Institute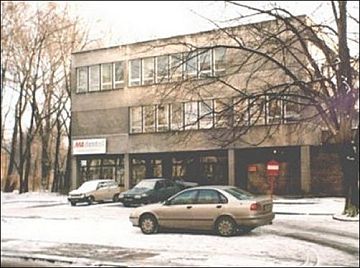 National Centre for Nuclear Research
Cosmic Ray Laboratory

ul. Uniwersytecka 5
90-137 Lodz
Poland
+48 42 678 32 23
Jacek Szabelski
Research
Research activity of the Cosmic Ray Laboratory in Lodz relates to cosmic ray physics and high energy physics. Our studies are focused on:
- problem of cosmic rays (CR) origin (astrophysical sources, mechanisms of acceleration)
- CR mass composition and energy spectrum;
- elementary particle interaction properties from Extensive Air Showers (EAS) analysis;
- the highest energy CR (satellite experiment JEM-EUSO).

• We realize The Roland Maze Project - CR detector network located on roofs of high schools in Lodz; we participate in European collaboration of such experiments which engage high school students.
• We study neutrons originating in CR interactions.
• We participate in the satellite experiment POLAR - measurements of polarization of gammma-ray bursts photons

The Lodz group collaborates with foreign institutes in France (APC), Germany (Karlsruhe, DESY), Japan (RIKEN), Switzerland (PSI and University of Geneva), UK (Durham University) and Russia (INR RAN, FIAN).