Institute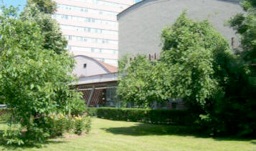 Research & Teaching
With separation of the Department of Natural and Mathematics science from Faculty of Philosophy in Sarajevo into the Independent Faculty in 1960, Department of Physics has become one of five departments of the Faculty of Science, which operates within the University of Sarajevo.
Department of Physic at Faculty of Science on University of Sarajevo is department of Physic with longest tradition in Bosnia and Herzegovina. There is a very long list of successful physicist that graduated at our department and pursue their successful careers all around the world.
The activity of the Department of Physics is both educational and scientific. In the field of education, three cycles of study are available to students, in accordance with the Bologna principles. Students can acquire bachelor title after successful completion of the first cycle of four year study (240 ECTS). In addition, students can gain master degree title, after completing one more year of study. Regarding the third cycle, at this moment Department of Physics offers possibility for students to enroll in the field of theoretical physics and education physics.